Posted on May 3rd, 2012 in
Programming
|
10 comments
For the past several months I've been involved with, but unable to publicly discuss, an exciting project called RubyMotion. My friend Laurent Sansonetti, creator of MacRuby, has now officially launched a serious alternative to Objective-C for iPhone and iPad development.
RubyMotion is not a bridge; it actually generates native applications that are as fast as the ones written in Objective-C . You can check out Ars Technica's exclusive article for more details on the project and watch the Pragmatic Studio's 50 minute free screencast about it to get a better idea of how RubyMotion works in practice.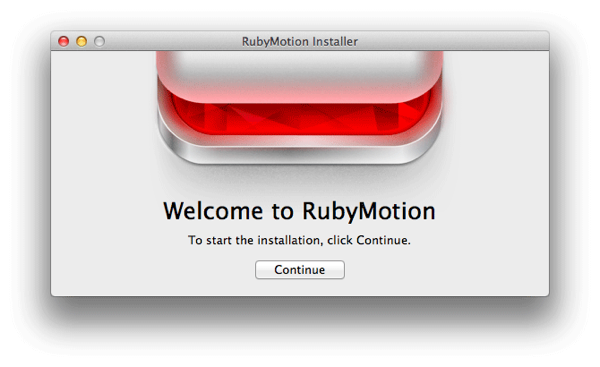 For a limited time you can buy RubyMotion at an early bird discount rate of 25% off. It's such a productive and affordable solution, that I'm sure it will quickly become popular among Ruby developers who are interested in iOS development and testing, as well as among existing iOS developers.
Many of the questions you may have can likely be found in the FAQ section, but feel free to ask any additional questions here. Enjoy it.
If you enjoyed this post, then make sure you subscribe to my Newsletter and/or Feed.
Leave a Reply
I sincerely welcome and appreciate your comments, whether in agreement or dissenting with my article. However, trolling will not be tolerated. Comments are automatically closed 15 days after the publication of each article.